BRUT BLANC DE BLANCS MILLÉSIME 2007
Purity and Minerality
This cuvée was named in tribute to Louis, Elisabeth Salmon's brother, who was passionate about oenology and highly involved in from the earliest creation of the House. Originating from the best parcels of the Côte des Blancs, the Blanc de Blancs vintage is impressed with a purity and minerality.
Tasting notes
This cuvée exhibits the noble elegance of a defined and mineral Chardonnay. Its natural balance replicates a harmonious model of a blend of the best Grands Crus sites of the Côte des Blancs.

APPEARANCE
It has a crystalline appearance with a yellow gold hue, displaying a luminous and sparkling sheen effervescence.

PALATE
There is a creamy, tactile sensation on the palate with a graceful finesse and a beautifully refreshing balance with natural flavours (citron zest, wild peaches and white pepper). This wine is powerful, accentuating an aromatic persistence with a long and majestic finish.

AROMA
An elegant complexity mineral, floral and yellow flesh fruits (bergamot, white flowers and fresh pineapple). It displays a aromatic profile with an incredibly pure chalky character.

TASTING
Its great potential and its balance revealing a remarkable, dignified finesse worthy of the most beautiful gustatory matches: whole Corrèze sweetbreads en cocotte or a creamy shellfish risotto.

Serve at: 11/12°C
From Florent NYS, Billecart-Salmon' chief winemaker.
In Perfect Harmony with David Toutain
Chef at the Restaurant David Toutain**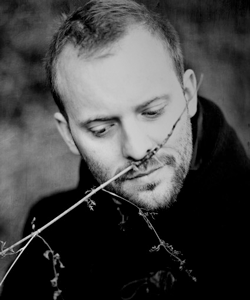 " I really like the minerality of this cuvée on the flavours and on the bubbles. These are things that leave an impression on me and that interest me in my cuisine. The minerality is the personality of the wine. What I really enjoy about this champagne is the surprising evolution between the first and the last sip which are so different: the bottle is going to be opened, it's going to rise in temperature. The bubbles will begin to fade and you begin to move towards a white wine with overtones becoming more pronounced, revealing a stronger personality which evolves well with the cuisine. This champagne pairs magnificently with a beautiful carpaccio of scallops. This dish is interesting because it can be livened up in thousands of ways, with touches of citrus fruit flavours, dashes of caviar, even sea urchins which are able to lift up the whole dish. With the Cuvée Louis 2006, we are of course speaking about its purity, about its subtle texture on the palate and of a vintage blanc de blancs with an assertive character. More than just a champagne, it is a genuine moment to share. "
Guide notes
95/100 - Wine & Spirits - October 2020
"It's an impressive 2007 that keeps giving beautiful fruit flavors, spicy, cool and lasting."
19,5/20 - Matthew Jukes - April 2020
"This 2007 Louis is one of only a handful of truly great Champagnes I have tasted in the last 12 months and I cannot recommend it highly enough."
SEE COMMENTS
Grape Varieties & Blend
• This cuvée is created from 3 Grands Crus from the Côte des Blancs : Chouilly, Mesnil-sur-Oger, Cramant
• Dosage: 7g/l
• 50% vinified in oak casks
• Partial malolactic fermentation
• Ageing on lees: 10 years
• Available format: bottle
• Ageing potential: more than 10 years
DOWNLOAD THE TECHNICAL SHEET
Vintage mapping
Each cuvée that arrives in your hands is always ready to be tasted at its best, thanks in particular to a long ageing process in our cellars. However, conscious that everyone enjoys their wines at different stages of development, we wanted to highlight five stages of evolution to better guide you. None is superior to the other, however, depending on your tastes, this cartography will allow you to appreciate a vintage of our house as close as possible to your aspirations and thus have the best possible tasting experience.
DOWNLOAD THE VINTAGE MAPPING