BRUT ROSÉ MILLÉSIME 2009
Depth and Complexity
The Cuvée Elisabeth Salmon 2009 vintage is the expression of the finest Pinot Noir and Chardonnay terroirs. It offers a unique and sensorial experience, the fruit of more than a decade of patience.
Tasting notes
The presence of an ancestral savoir-faire is recognised through the art of assemblage and rigorous selection from an exceptional harvest. This cuvée stands out for its sparkle and purity that reveal a noble, unique character.

APPEARANCE
A luminous appearance with soft, coppery shimmers and a sustained salmon pink hue. A highly alluring ensemble with a lustrous, elegant sparkle.

PALATE
A distinctive mouthfeel arising from a measured strength which is simultaneously delicate and charming, with flavours developing in perfect harmony (panettone, candied clementines and ginger). A delicate character in the mouth revealing a chalky edge and persistent finish of citron zest.

AROMA
A refreshing yet sultry sensory experience of citrus peel and red and black berry jelly, with the exquisite sensation of a rich and complex aromatic range (blackcurrants, blackberries and blueberries). Gorgeously refined and mature olfactory notes bring out the inimitable fragrances of sweet spices and candied violets.

TASTING
This highly sophisticated grand vin presents its personality with wonderful delicacy of texture and flavour. An aromatic charm with an unusual mineral quality: pair with poached lobster, or a tartare of sakura leaf, tomato and rhubarb.
Serve at: 11/12°
From Florent NYS, Billecart-Salmon' chief winemaker.
In Perfect Harmony with Fanny Rey
Head of L'Auberge de Saint-Remy*, Saint-Remy de Provence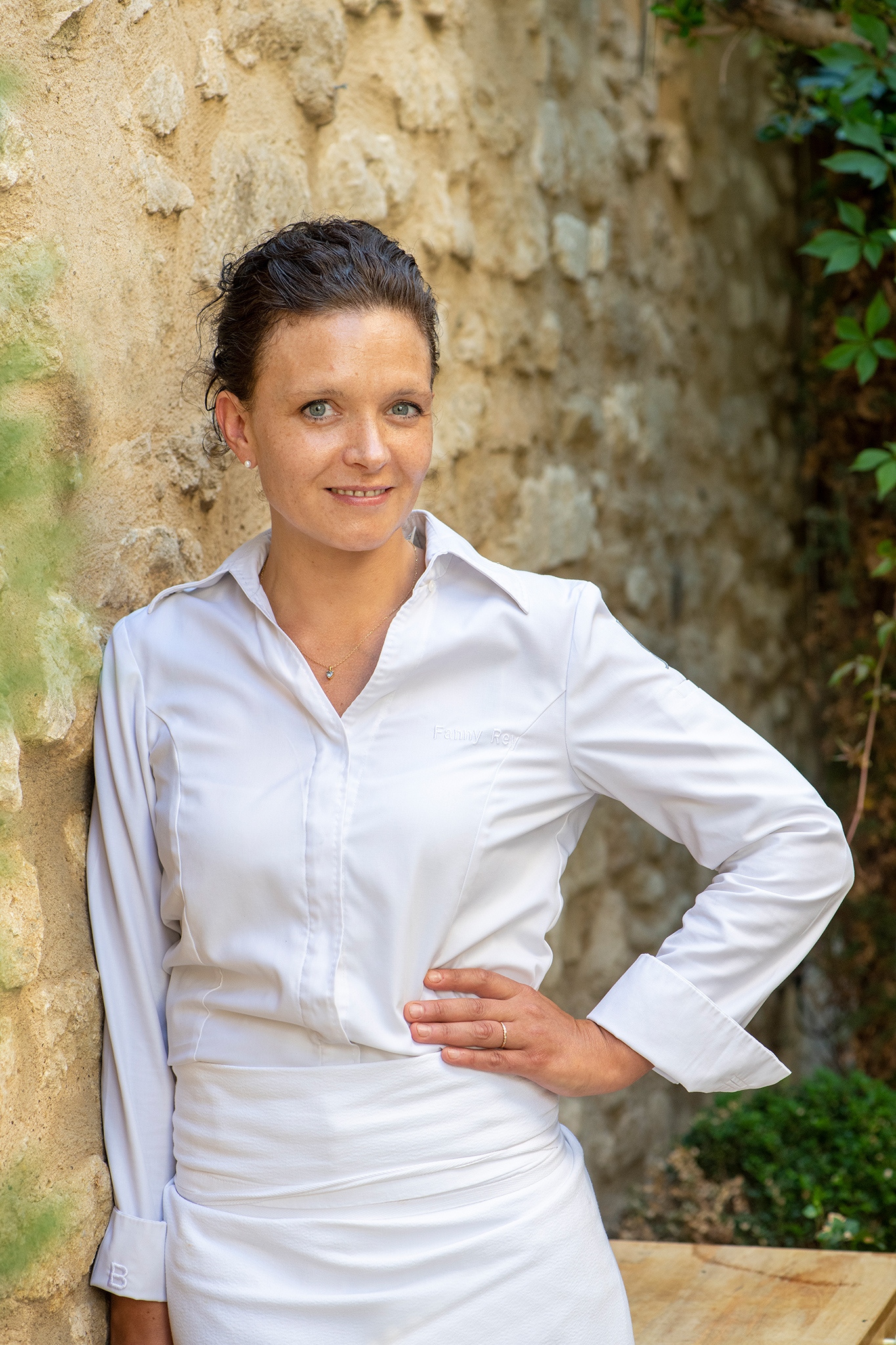 " My first experience of the Élisabeth Salmon cuvée occurred at the Ritz in Paris in 2002 with my husband Jonathan Wahid, which made this initial encounter a unique and unforgettable one.
What immediately appealed to me when I tasted the Élisabeth Salmon 2009 cuvée was the fineness of the bubble and the power and structure of this wine; these are the same elements I seek in my creations and my cooking. As the perfect pairing I chose mussels, sweetcorn and caviar, the Auberge's emblematic dish since 2017, the year of our first star. The power of the caviar complemented the fine bubble and the wine's structure complemented the richness and sweetness of the corn, thus expressing the many facets of this exceptional wine. Jonathan's great signature dessert, "L'Éternel 1984", which commemorates the Foreign Legion, offers an interesting complexity with fruity, floral and spicy notes. For a unique tasting experience, I invite you to take a seat under the starry sky of our Auberge, for a lovely summer evening with music, because champagne is to my mind an essential partner for every special occasion, from aperitif to dinner. "
Guide notes
96 /100 JAMES SUCKLING 2022
"Refined and elegant with pretty, dried red and citrus fruit"
18/20 JANCIS ROBINSON
"Very luscious and seductive"
SEE COMMENTS
Grape Varieties & Blend
• 55% Pinot Noir from the Montagne de Reims and the Grande Vallée de la Marne
• 45% Chardonnay from the Côte des Blancs
• Less than 10% of the Pinot Noir is vinified as a red wine. The grapes for the red wine are come from the "Valofroy" vineyard of old vines, located on the slopes of Mareuil-sur-Aÿ and which benefit from a south facing exposure.
• Dosage: 7g/l
• Partial malolactic fermentation
• Ageing on lees: 10 years
• Available formats: bottle and magnum
• Ageing potential: more than 10 years
DOWNLOAD THE TECHNICAL SHEET